Kimmie Beauty Line Called KKW Is Different Than Kylie Cosmetics
ARE YOU READY? The queen of contouring and highlight is launching her own makeup line. Oh, wait! YOU DON'T KNOW? Or wait! WAS IT SO MUCH TO GULP DOWN? You read it right. KIM KARDASHIAN, American reality television personality, socialite, actress, and the supermodel is launching her own beauty line.
Kim Kardashian is a huge makeup influence. If the little sister, gets to rule the world with her lip kits then why shouldn't Kim step up too? Surely contouring, highlighting and baking could be a great win for the goddess. This is natural. Kim loves makeup and Kardashians are all over the world. Kylie's makeup line is a huge success. A KKW surely will be a great success.
We always wondered if this will actually ever happen.
OH, MY GOD! THIS IS HAPPENING.
Someone get me a tissue, please.
Launching Date of KKW by Kim West
21st June 2017, it was everyone. The beauty queen, Kim Kardashian started the teaser of her beauty line to her 101 million Instagram (at that time) followers and told about the launch of KKWbeauty.com on June 21, 2017. Kim's beauty line Instagram account KKW is getting wild with the followers. Follow up @KKW Beauty on Instagram everyone and keep your eyes on the updates.
---
---
Rivalry or Not???
We all were wondering if this is going to be a makeup rivalry? Or what it is going to be? The queen started spilling up the details, increasing the excitement of everyone. Kim has left the lip kits to her sister Kylie Jenner, and her focus is going to be what she is best at CONTOURING. She said:
They won't be doing the same products so they won't overlap.
KKW Products & Prices
KKW beauty will be launching Crème Contour and Highlight Kits in four shades priced at $48 each. The sources say that KKW will blow the 300,000 units which were produced of $48 Crème Contour and Highlight Kit in less than five minutes, resulting in $14.4 million.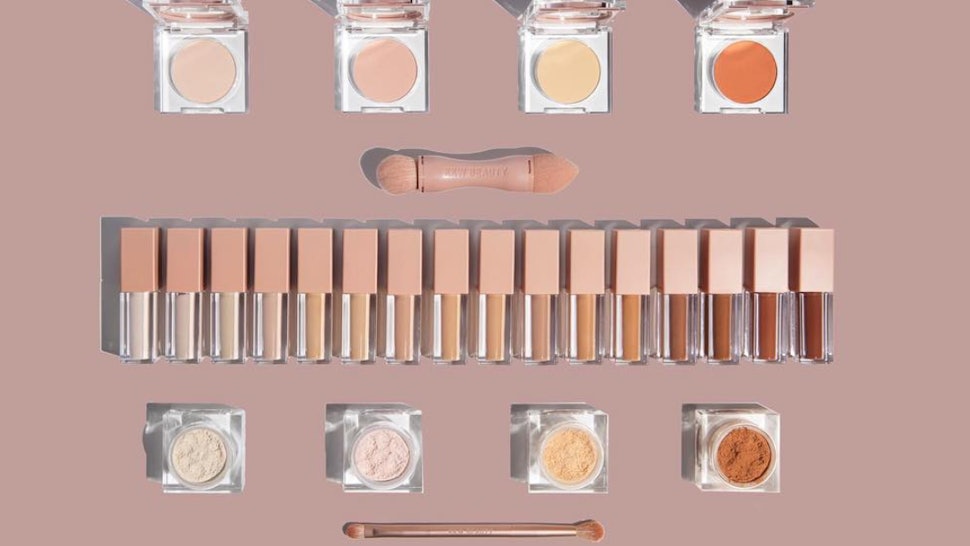 Sneak-Peak of the Kim Beauty Kit
The Kim beauty kits will be the dual-ended highlight and contour sticks. Whether you can use it directly onto the face like crayons or you can use any blending tool. More good news, Kim Kardashian will be releasing tutorials on social media. More and more good news, she will also be launching a concealer in two months.
Kim Beauty Line Releasing Shades
Kim Beauty Line will be releasing 4 shades. Light, Medium, Dark, Deep Dark.
What Kim thinks About Launching Her Beauty Line???
Kim Kardashian loves contouring as much as she loves herself. She is reported to have said:
No matter what look I've been doing – whether it's a heavier makeup look or light make-up or smoky or color – contour has always been constant.
Luxuries Prices of KKW Beauty Line
She promised that her range is going to make contouring way too easy for those who do their own make-up at home.
Kim's makeup artist is already in love with the products as he said:
Looks natural and gives a nice glow to the skin. The texture is very sheer so you can see through the skin.
Kim Kardashian is surely going to build an eponymous beauty empire following the footsteps of her younger sister, Kylie Jenner. Get ready everyone, we all will be loving it.